Helping students establish lifelong healthy behaviors through a collaborative approach!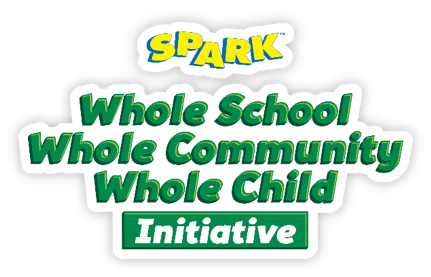 SPARK's Nutrition Education Partner

Empowering Kids to Be Healthy and Smart from The Inside Out!
The OrganWise Guys® is an evidence-based, standards-linked nutrition online curriculum that is easy for teachers to use and is FUN for kids. A unique group of characters teach students how to be healthy and smart – from the inside out!
An evidence-based program shown to improve children's health and academic performance!
Improves children's health in a statistically significant manner
Improves students' test scores
Is linked to STEM, Health, Physical Education, and state-specific academic standards
Includes social and emotional health curriculum
Digital platform includes curriculum in both English and Spanish
Includes the whole school environment in health promotion
Is flexible, easy-to-implement and keeps kids on task academically
Is linked to the Global Sustainable Development Goals
Is included in the USDA's SNAP-Ed PSE Toolkit (as a Research-Tested Program)
Easy-to-use online nutrition curriculum introduces students to the importance of staying healthy from the perspective of the OrganWise Guys. They are a group of characters based on important bodily organs including the heart, muscles, and brain. Through a series of story books and activity sheets, students learn how nutrition, physical activity, and healthy living impact their bodies. Digital books and activity sheets are available in English and Spanish, and there's an option for the characters to read the stories in either language. The lessons plan on nutrition aim to improve students' overall health and academic achievement, while also building social and emotional skills. It incorporates STEM concepts for an engaging connection between lessons and real-world application.
Curriculum includes everything needed to implement it in your center or school no additional prep work required. Along with an assortment of digital story books and activity sheets, the curriculum also includes lesson plans, supporting videos, DVDs, and CDs, links to state standards, and sustainable development goals.
The OrganWise Guys Early Childhood Digital Curriculum
Early Childhood Digital Curriculum provides an ANNUAL subscription with access for ALL teachers at your center. Based on the size of your center: 50 or fewer students or over 50 students.
The OrganWise Guys Elementary Digital Curriculum
Elementary Digital Curriculum provides an ANNUAL school license based on school student enrollment with access for ALL teachers at your school.
View video to learn more:
OrganWise Guys Dolls
Enhance lessons about keeping the body and mind healthy by incorporating these dolls into activities. Each doll comes with a set of 10 removable beanies in the shapes of organs. Teachers can remove a beanie from inside the doll to show students where it's located, talk about its function, and incorporate it into OrganWise Guys activities.