Helping students establish lifelong healthy behaviors through a collaborative approach!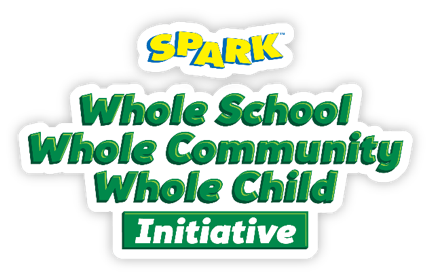 SPARK's Nutrition Education Partner

Empowering Kids to Be Healthy and Smart from The Inside Out!
The OrganWise Guys® is an evidence-based, standards-linked, online nutrition curriculum that is easy for teachers to use and is FUN for kids. A unique group of characters teach students how to be healthy and smart – from the inside out!
An evidence-based program shown to improve children's health and academic performance!
Improves children's health in a statistically significant manner
Improves students' test scores
Is linked to STEM, Health, Physical Education, and state-specific academic standards
Includes social and emotional health curriculum
Includes curriculum in both English and Spanish
Includes the whole school environment in health promotion
Is flexible, easy-to-implement and keeps kids on task academically
Is linked to the Global Sustainable Development Goals
Is included in the USDA's SNAP-Ed PSE Toolkit (as a Research-Tested Program)
Easy-to-use online nutrition curriculum introduces students to the importance of making healthy choices and creating good habits. The content is all told from the perspective of The OrganWise Guys who love who they live in. Characters include Hardy Heart, The Kidney Brothers, Sir Rebrum the brain, Madame Muscle, and more! The books and activity sheets are available in both English and Spanish, and there is the option for the characters to read the stories in either language.
Along with these grade-specific story books and activity sheets, the curriculum also includes engaging video content, lesson plans, implementation guides, as well as links to state-specific and national STEM and Head Start academic standards.
The OrganWise Guys Early Childhood Digital Curriculum
The Early Childhood Digital Curriculum provides an ANNUAL subscription with access for ALL teachers at your center. Purchase based on the size of your center: 50 or fewer students or over 50 students.
The OrganWise Guys Elementary Digital Curriculum
The Elementary Digital Curriculum provides an ANNUAL school license based on total school student enrollment and provides access for ALL teachers at your school, including Specials teacher, nurse, counselor, etc.
View video to learn more:
OrganWise Guys Dolls
OrganWise Gal or OrganWise Guy are the perfect tool to engage students in lessons about keeping the body and mind healthy. Each doll comes with a set of 10 removable beanies in the shapes of organs. Teachers can remove a beanie from inside the doll to show students where it's located, talk about its function, and incorporate it into OrganWise Guys activities.