Please feel free to contact us at any time with your questions,
comments, or suggestions. We look forward to hearing from you!
Telephone:
1-833-737-7275 (833-73 SPARK)
1-507-451-7470 (Outside the US & Canada)
Text Message:
833-887-4734
Monday-Friday 7:30AM-7:00PM CST
(Charges may apply)
Email:
spark@sparkpe.org
Fax:
1-800-451-4855
1-507-451-4755 (Outside the US & Canada)
Social Media: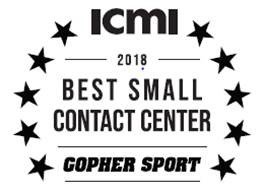 The ICMI Global Contact Center Awards Program is the most comprehensive awards program dedicated to the customer service industry. It is designed to honor and recognize the companies, contact centers and individuals that provide a platform for leadership, vision, innovation and strategic accomplishments within the industry.