SPARKfamily.org is a special, password-protected website where you can access a library of effective digital tools to support your SPARK program. SPARKfamily members can access the complete Digital Curriculum with digital files of all content, view instructional videos of SPARK activities and dances, use interactive alignment and assessment tools, access hundreds of skill and task cards – English and Spanish, and receive helpful tips from SPARK's Master Trainers! And every tool on SPARKfamily.org has been optimized for use on a tablet or other mobile device so you can access it anywhere!
What's New?
Enhanced Lesson Plans
We are excited to announce that our lesson plans are getting a NEW design and NEW features! To keep up with the ever-changing landscape of Physical Education, our lesson plans now include learning objectives & targets, reflection questions, social-emotional learning (SEL) competencies, vocabulary, and the national standards & outcomes being addressed.

The K-2, 3-6, and Middle School Physical Education Programs are complete and available now on SPARKfamily.org and in print. Stay tuned for updates on the remaining programs.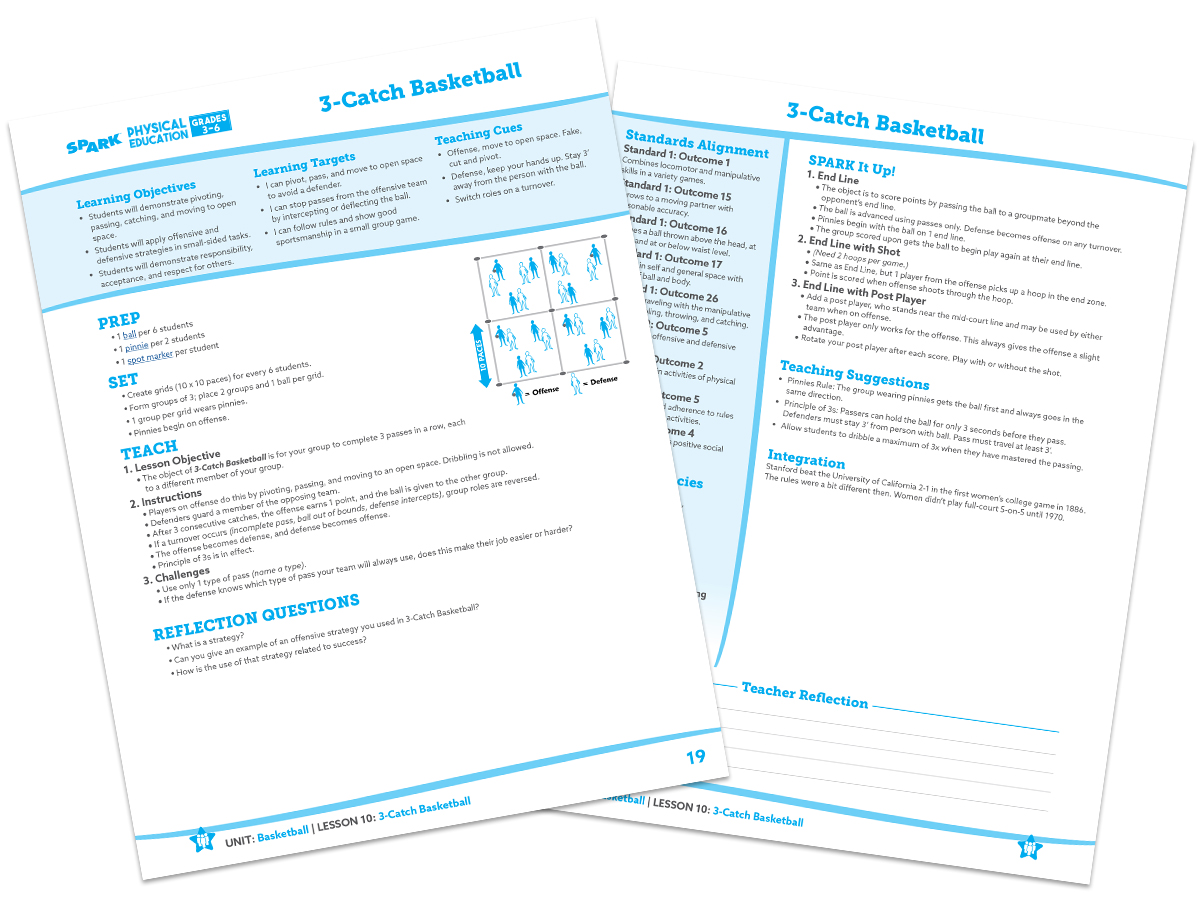 Social-Emotional Learning (SEL) Lessons & Skill Cards
Our K-2, 3-6, Middle School, High School, and After School Programs now feature a SEL lessons and skill definition cards! Additional SEL resources will continue to be added throughout the year.
SPARK Activity Preview Videos – K-2, 3-6, & Middle School Programs
Activity preview videos for all K-2, 3-6, and Middle School SPARK lessons are now available! These short videos are a great addition to the SPARK lesson plan activity diagrams and provide a quick glimpse of the lesson in action. See examples below!
High school activity preview videos coming soon!