New At-Home Physical Activity Program Featuring
Easy-to-Use Activities for Indoors & Outdoors – Over 250 Materials Available!
Whether elementary students are learning in the physical school environment or at home, SPARK me⸳we⸳3 is a great resource to help develop a variety of basic movement and manipulative skills so they will experience success and feel comfortable during present and future physical activity pursuits.
The program features activities for me (individual child),
we (partner = child + parent/sibling/family member), and 3 (small group = child + family members/friends).
Choose from two user-friendly options and learn more below:
1-Year School License
$499 (1-time purchase*)
Download content from SPARKfamily.org and use year-after-year. Post content on school learning management system (LMS) or send home via email. School receives one license key to SPARKfamily.org
1-Year Individual Subscription
$19.97 *
Parents or guardians can purchase an individual subscription to access the content directly. User receives one license key to SPARKfamily.org.
Take 50% off an Individual
Subscription through 12/31/20 with
code AT-HOME-50!
*Receive any updates during the 1 Year License. Only renew if you'd like to receive updates that have been posted after license expires.
Digital content (available on SPARKfamily.org) includes access to:
Activities, Set of 144 (72 Ea for Grades K-2 and 3-5)
Videos, Set of 55 (23 Ea Brain Booster Videos, 32 Ea Fast Break Videos)
Home Play Worksheets, Set of 20 (10 Ea for Grades K-2 and 3-5)
Station and Expectation Cards, Set of 40+
Social-Emotional Learning (SEL) Skill Cards, Set of 10
Activity and Challenge Tracking Cards
Introduction: What You Have and How to Use it Recommendations
At-Home Equipment Modifications Suggestions
SPARK Healthy Message Integration Per Activity

Select Fruits & Vegetables
Play Actively
Avoid excess sugar & fat
Reduce TV/Media Time
Heep H2O the Way to Go

SPARK Calendar
Standards and Grade-Level Outcomes Addressed Supporting Document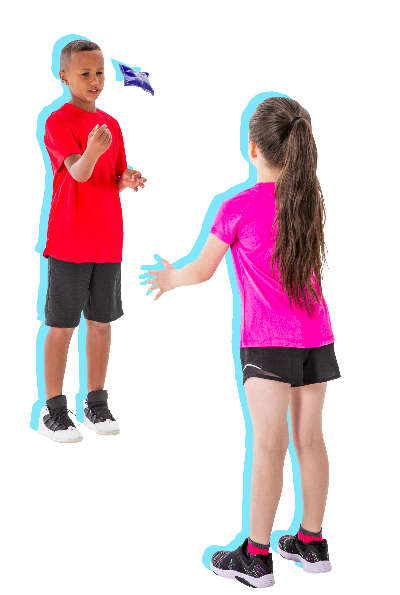 me⸳we⸳3 Equipment Packages
All the quality equipment you need to successfully implement your program!
Proper equipment is the key to successfully implementing any program. These hand-selected equipment packages were designed specifically for the me⸳we⸳3 at-home physical activity program and include everything you need. And best of all, each package is made up of the industry's top-quality equipment exclusively from GOPHER!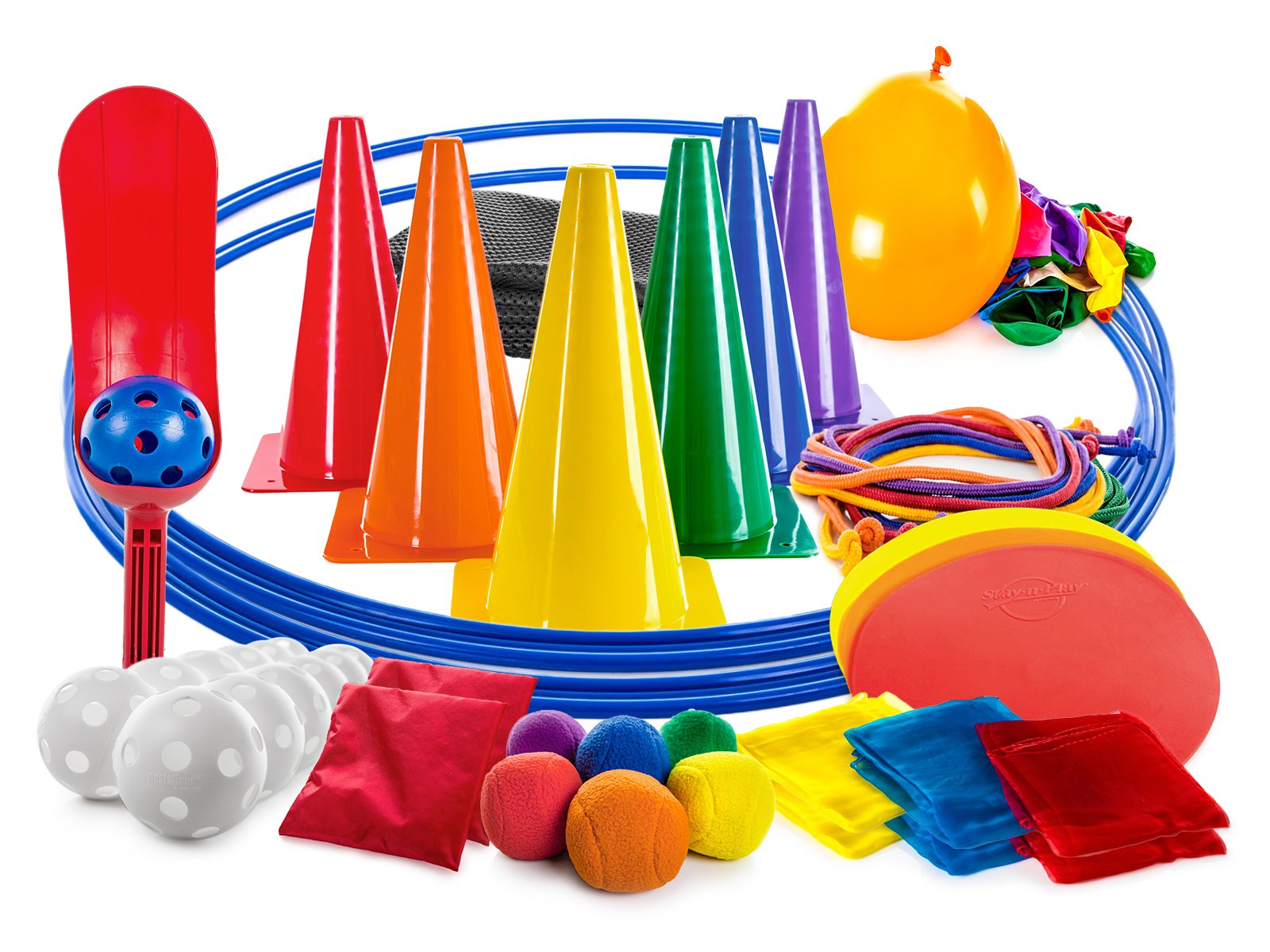 How do I use SPARK me⸳we⸳3?
SPARK me⸳we⸳3 activities are divided into two sections:
Grades K-2: Activities for children ages 5-7
Grades 3-5: Activities for children ages 8-11
Each section is divided into 6 themes:
| | | |
| --- | --- | --- |
| ME: INSIDE | WE: INSIDE | 3: INSIDE |
| ME: OUTSIDE | WE: OUTSIDE | 3: OUTSIDE |
ME = completed by individual child
WE = completed with a partner = child + parent/sibling/family members
3 = completed with small groups = child + family members/friends
Each theme is broken down into skills. The activities within each skill are best completed in the order they are presented, as they build upon each other. The activities are aligned with SHAPE America National PE Standards and Grade-Level Outcomes. View the activity and Standards/Outcomes alignmenthere.
Each activity includes the following:
Objectives
Equipment Needed
SPARK Healthy Message

– Question or tip to share with children during warm-up or cool-down:

Select fruits & vegetables
Play actively
Avoid excess sugar & fat
Reduce TV/media time
Keep H2O the way to go

Activity Name
What You Do –

helps you as the activity "leader" set-up and know what to do and expect; includes variations, tips, and extensions

What You Say –

provides the "what to say" to lead and present the activity; includes challenges
Activity Length of Time and Frequency
SPARK me⸳we⸳3 activity sessions are designed to be approximately 5-15 minutes long. However, some sessions may be played for longer durations. SPARK me⸳we⸳3 activities may be repeated anytime, and we encourage parents, family members, and children to modify and enhance them.
SPARK me⸳we⸳3 offers materials to support at least 3 activity sessions per week for 36-weeks for both K-2 and 3-5:
Two days per week: Utilize one of the SPARK me⸳we⸳3 activities each day
Third day per week: Make use of one of the videos (Brain Boosters or Fast Breaks)
Reminder: Activities may be repeated to offer more days of activity per week. In addition, there are Home Play Worksheets that can be completed 1x/month during the school year. The Activity Tracking Sheet can be used by children and parents to keep track of the activities completed and shared with the child's physical education teacher. The Challenge Tracking Sheet allows children to keep track of their activity challenges to show improvement over time.
The 10 Social-Emotional Learning (SEL) Skill Definition Cards can be used 1 per month during the school year. Parent / Guardian can use these cards to define and teach the skill and facilitate discussion.