2024 SPARK K-2 Institute in San Diego
8:00am-3:30pm (Day 1, Includes 1-hour lunch break)
8:00am-3:00pm (Day 2, Includes 1-hour lunch break, day 2 ends 30 minutes earlier.)

1710 West Mission Bay Drive San Diego, CA 92109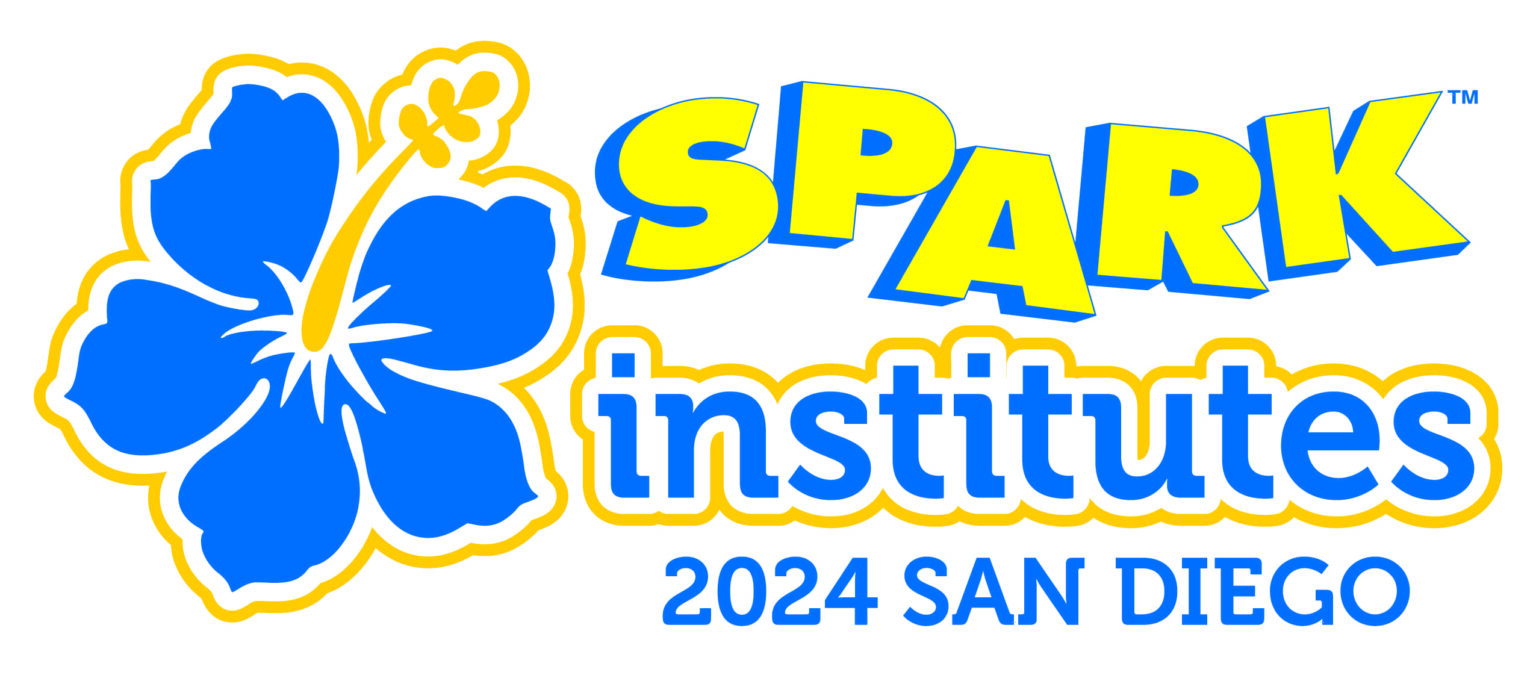 Space is limited to the first 40 registrants!
Space is limited. Register today to save!
Early registration ($100 savings) thru 12/31/23: $330/person
Advanced registration ($80 savings) 1/1/24 – 3/31/24: $350/person
Regular registration 4/1/24 to 1 month prior to Institute: $430/person
Note: The last day to register if spots are still available is June 8, 2024.
*Attendee is required to have an active K-2 SPARKfamily digital subscription at time of Institute.
Don't have an active subscription?
Book your hotel room now to take advantage of a discounted rate!
$225/night + taxes* & discounted daily resort fee**
Rate includes 1 daily breakfast buffet voucher.
BOOKMARK THIS PAGE – HOTEL REGISTRATION INFO & LINK TO BE PROVIDED HERE SOON! (Do not call Dana to book a room yet as registration is not set-up.)
To book your reservation online via the SPARK Discounted Booking Link, click here.
1) If calling to book, individuals must identify themselves as part of 3-6 PE – SPARK
2) Hotel rates are high in San Diego in the summer – take advantage of our group discount and book early to save!
3) *All rates are subject to the prevailing city and state taxes that currently total 12.695% and are subject to change without notice.
4) If guest's room and tax will be paid by separate entity who will provide a check, entity must provide GUEST FULL NAME, RESERVATION #, AND NAME OF EVENT for payment to be properly applied. Failure to do so may result in errors in individual guest billing.
***Group rate is available:
Available From Thursday, July 8, 2023
Available To Thursday, July 15, 2023
The discounted resort fee includes everything below plus so much more:
SPARK institutes are not "Train the Trainer" programs. Completing both Institute days earns the title "SPARK Certified Instructor," which is different than a "SPARK Certified Trainer." A Trainer is licensed to conduct SPARK workshops for colleagues in their school, district or community. If you are interested in becoming a SPARK Certified Trainer, there is a program for that. Contact SPARK for more information.
To ensure the rights and privacy of our attendees, no videotaping is allowed by participants during SPARK Institute sessions.