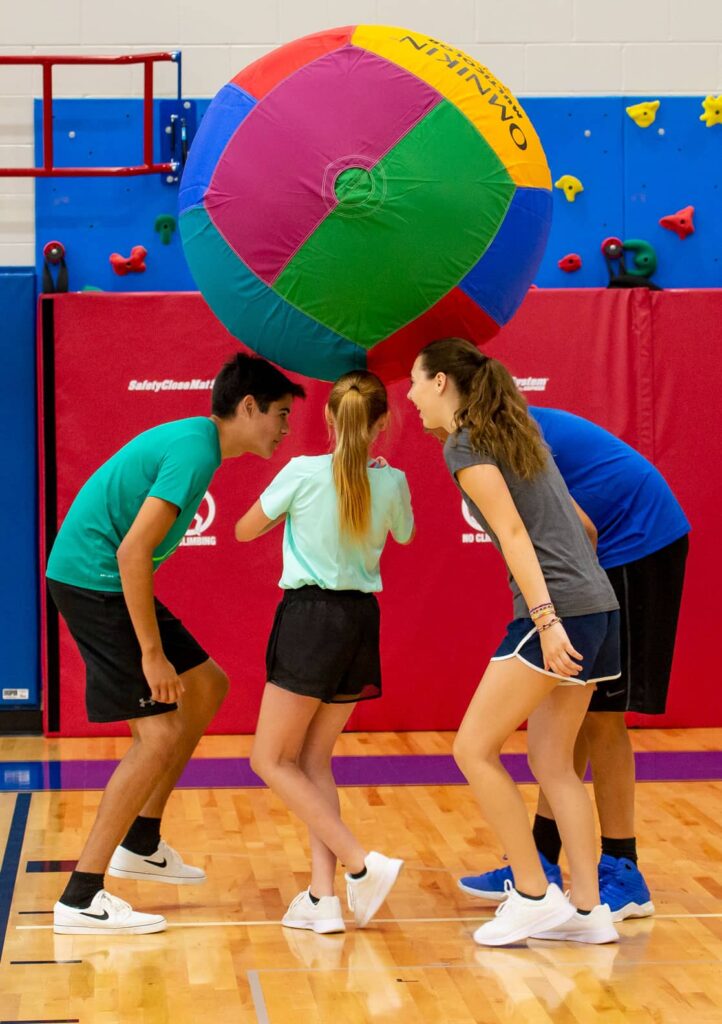 Physical education is an important part of every school's curriculum, as it helps students develop and maintain healthy habits. One activity that can be used to enhance physical education classes is OMNIKIN®. OMNIKIN® began back in 1985 and has continued to grow on a global scale since the beginning. Mario Demers, a physical education professor, founded OMNIKIN® because he wanted to encourage everyone to engage in physical activity on a regular basis and receive all of the benefits that are good for the body and the mind.
OMNIKIN® is unique and original, and the products they have developed promote cooperation, healthy competition, and sportsmanship. OMNIKIN® activities are easy to plan and require minimum supervision. OMNIKIN® products are innovative and versatile tools that can be used to enhance physical education classes. The OMNIKIN® equipment has been designed to help develop important motor skills and contribute to improving students' physical and mental well-being.
Some of the benefits of using OMNIKIN® activities in PE classes include:
Physical Activity:
OMNIKIN® activities promote physical activity, as they allow students to build motor skills such as throwing, catching, bouncing, and rolling in addition to skills such as coordination, balance, strength, and agility. Activities also help to increase students' overall physical fitness and encourage them to be more active.
Interaction:
OMNIKIN® encourages students to interact with each other, as the equipment can be used in a variety of team-based activities. This can help to develop important social skills, such as cooperation and communication, as well as teach students how to work together to achieve a common goal.
Fun:
OMNIKIN® equipment is used to create activities that are fun and engaging. The bright colors and unique shapes make them appealing to students and they enjoy the challenge of trying to master different activities. Cooperative games involve the entire class as students work together to complete a task or solve problems together. By appealing to a wide range of skill and grade levels, these activities help to keep all students engaged and motivated to learn.
Quality Equipment:
OMNIKIN® balls are lightweight and easy to use, making it perfect for physical education classes. Its unique shape and texture allow students to toss and catch the ball while they are running, j throwing, and rolling. Some of the different types of products include the large 36"-48" OMNIKIN® Ball, football, volleyball and soccer balls, Poison Balls and OMNIKIN® Six Balls which are available in the 18" size.

As the sole distributor of OMNIKIN®, Gopher/SPARK have created an OMNIKIN® Unit for each program K-12 to supplement the SPARK Curriculum available on SPARKfamily.org. View a free sample here! Become a SPARK family member for instant access to the SPARK 3-6, Middle School, and After School units. These grade-level appropriate activities provide opportunities to build motor skills, cooperate and communicate with peers and engage in fun and exciting games.
Be sure to attend the SPARK webinar on Wednesday, January 18th to learn more about OMNIKIN® cooperative activities! You will learn about the different types of OMNIKIN® equipment, strategies for implementation, and several activities that you can use with your classes.